It's About the Business of Guitar…
Guitar Business Radio is a unique voice in the world of guitar. Our focus has always been on the business side, but that does not preclude the human stories, especially during these challenging times. As always, you can still count on… No Reviews. No Demos. No Idle Chatter.
Launched in early 2018 amidst massive fanfare including parades, news flashes, clashing spotlights and mostly none of that, it's audience grew consistently for 77 weekly episodes. In August, 2019, the show was put on hiatus (as they say) for a number of reasons as explained in Episode 78, the first episode of Season 2 which premiered on May 15, 2020.
Season 2 didn't last too long and another hiatus was soon declared. The reasons for this are covered in some detail in Episode 82, which is expected to arrive at any moment with the rollout of Season 3. Wait for it! It's almost here.
You can still listen to all the classic GBR episodes where most podcasts are delivered like Apple Podcasts, Spotify, IHeartRadio, Radio.com, Google Podcasts, Amazon (Audible), Stitcher, TuneIn, Player.FM and many more (just search for Guitar Business Radio).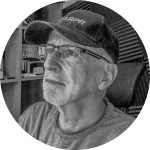 GBR has always been a podcast from a different direction, produced and hosted by Jeffrey D Brown (Founder of GuitarPR, Guitar Business Sales and many other guitar-related projects). Make no mistake, this podcast is about the business of guitar from all angles… from guitar builders to guitar players, CEO's to entrepreneurs and just about everything in between.
We've been at this guitar stuff longer than we'll admit to (but it's at least several decades for sure). Our approach is creative, engaging and meaningful. And if you think that's too vague, you'll have to listen to the podcast and decide for yourself.
Listen to the podcast and contact us for additional information.