CLICK THE PLAYER ABOVE TO LISTEN TO THE SHOW OR…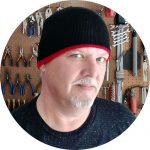 In our 11th episode, we have a great interview with Vintage Guitar magazine columnist and feature writer, Will Kelly. We also introduce a new feature in The Shorts and in The Value Shot, we bring you Next Level Part 2, about taking your business or career to the next level.
Highlights of the podcast include:
00:40 Setting the Stage
02:40 The Shorts
08:05 Will Kelly Interview
32:50 The Value Shot / Next Level Part 2
Thanks for listening and we look forward to hearing from you!
Leave your comments below.