CLICK THE PLAYER ABOVE TO LISTEN TO THE SHOW OR…
Plus All Podcast Apps and Platforms including:
And many more…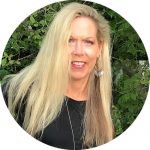 In our 52nd Episode, we welcome our special guest, Dale Krevens, Vice President of Tech 21 in New York City, where she's been for 30 years along with the company's founder, Andrew Barta. At the Back of the Show, you'll get our regular Interview Wrap-Up and useful commentary.
Highlights of the podcast include:
00:40 Setting the Stage
02:10 Dale Krevens Interview
57:10 Back of the Show / Wrap-Up and GuitarCareers
Thanks for listening and we look forward to hearing from you!
WORK is now available at…

Leave your comments below: