CLICK THE PLAYER ABOVE TO LISTEN TO THE SHOW OR…
Plus All Podcast Apps and Platforms including:
And many more…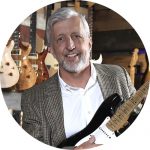 In our 54th Episode, we are joined by Brian Majeski, editor of Music Trades magazine, who, along with his brother Paul, runs the business that's been in their family for 90 years and operated continuously for the last 129 years. At the Back of the Show, you'll get our regular Interview Wrap-Up and useful commentary.
Highlights of the podcast include:
00:40 Setting the Stage
02:35 Brian Majeski Interview
43:20 Back of the Show / Wrap-Up and Useful Commentary
Thanks for listening and we look forward to hearing from you!
Take your business to the next level with…

Leave your comments below: