CLICK THE PLAYER ABOVE TO LISTEN TO THE SHOW OR…
Plus All Podcast Apps and Platforms including:
And many more…
Show Notes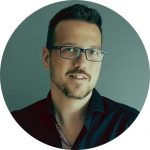 In our 80th Episode, host Jeffrey D Brown welcomes Jamie Gale back to the show to talk about what's happened in the world of boutique guitar builders, NAMM, supply chain partners and helping others to help ourselves. Jamie first appeared on GBR back in May, 2018 on Episode 13.
Thanks for listening and we look forward to hearing from you!