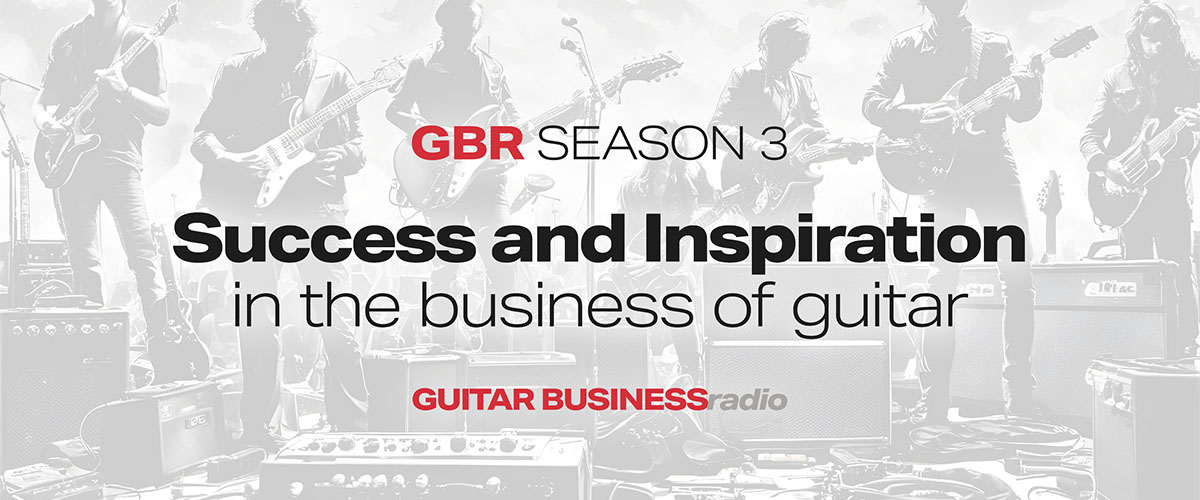 Do You Have a Compelling Story?
We may be interested in talking to you. Guitar Business Radio is ramping up again with a new format focused on spotlighting business success and inspiration in the guitar-related universe. We've always taken a different approach since we started the show back in 2018. Of course, a lot has happened over those 5½ years. And the explosion of podcasting in that timeframe has forced us to continue the differentiation efforts we've always pursued. And so it continues.
As we move forward with Season 3, we'll be featuring guests with compelling stories surrounding their journey in the business of guitar who share their successes, and what it took to get there. We'll also occasionally bring on some folks who, while not necessarily in the business of guitar, can offer support and knowledge that would be beneficial to those who are.
Our overall goal is to provide valuable information and inspiration that motivates others in the industry across a wide range of disciplines to help them gain a more insightful view of their work, products, methodologies, and more. It's all positive.
If this sounds like something you would be interested in, for yourself or possibly someone else, just fill out the form below. We'd love to hear from you.
Season 3 Resumes this Fall